Members
The Asia-Pacific Leadership Network for Nuclear Non-Proliferation and Disarmament (APLN) has over one hundred members from eighteen countries across Asia and the Pacific, consisting of former political, diplomatic and military leaders, senior government officials, and scholars and opinion leaders. APLN aims to inform and energize public opinion, especially high-level policymakers, to take seriously the very real threats posed by nuclear weapons, and to do everything possible to achieve a world in which they are contained, diminished and eventually eliminated.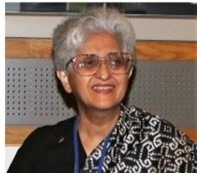 Sujata MEHTA
Sujata Mehta has served as Ambassador and Permanent Representative of India to the Conference on Disarmament.
Sujata Mehta was a Member of India's Union Public Service Commission till March 2022. Prior to this, till she retired from the Indian Foreign Service in February 2017, she was a career diplomat with experience in both the multilateral and bilateral fields in different capacities across a broad range of subjects. She was designated as Secretary (West) in India's Ministry of External Affairs in January 2016.
She earlier served as Secretary, and Additional Secretary in the Ministry of External Affairs (2013 -2015) overseeing the development cooperation programmes and activities pursued by the Foreign Ministry's Development Partnership Administration, all economic diplomacy activities, and was India's BRICS Sherpa.