Members
The Asia-Pacific Leadership Network for Nuclear Non-Proliferation and Disarmament (APLN) has over one hundred members from eighteen countries across Asia and the Pacific, consisting of former political, diplomatic and military leaders, senior government officials, and scholars and opinion leaders. APLN aims to inform and energize public opinion, especially high-level policymakers, to take seriously the very real threats posed by nuclear weapons, and to do everything possible to achieve a world in which they are contained, diminished and eventually eliminated.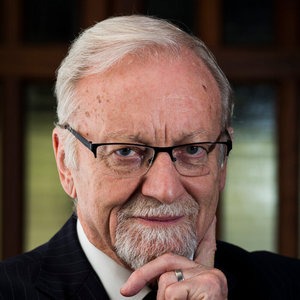 Gareth EVANS
Gareth Evans is a Distinguished Honorary Professor and former Chancellor of the Australian National University, Co-Chair of the International Advisory Board of the Global Centre for the Responsibility to Protect, former Australian Foreign Minister, and former President and CEO of the International Crisis Group. He was founding Convenor of the APLN in 2011, and Chair 2019-21.
Professor the Hon Gareth Evans AC KC FASSA FAIIA is Distinguished Honorary Professor at the Australian National University, where he was Chancellor 2010-19. He was founding Convenor of the APLN in 2011, and Chair 2019-21.  He was a Cabinet Minister in the Hawke and Keating Australian Governments for 13 years, including as Attorney-General (1983-84), Minister for Resources and Energy (1984–87), and Foreign Minister (1988–96) when he initiated the Canberra Commission on the Elimination of Nuclear Weapons.  After leaving Australian politics, he was President of the Brussels-based International Crisis Group from 2000 to 2009. Long engaged in nuclear policy issues, he was a member of the Blix Commission on Weapons of Mass Destruction and the Zedillo Commission on the Role of the IAEA to 2020 and Beyond, and co-chaired with Yoriko Kawaguchi the International Commission on Nuclear Non-proliferation and Disarmament (2009). He has written or edited 14 books, including Good International Citizenship: The Case for Decency (2022), Incorrigible Optimist: A Political Memoir (2017),  Nuclear Weapons: The State of Play 2015 (co-author), and The Responsibility to Protect: Ending Mass Atrocity Crimes Once and for All (2008).   He was awarded the 2010 Franklin and Eleanor Roosevelt Institute Freedom from Fear Award for his pioneering work on the responsibility to protect concept and his contributions to conflict prevention and resolution, arms control and disarmament.