Members
The Asia-Pacific Leadership Network for Nuclear Non-Proliferation and Disarmament (APLN) has over one hundred members from eighteen countries across Asia and the Pacific, consisting of former political, diplomatic and military leaders, senior government officials, and scholars and opinion leaders. APLN aims to inform and energize public opinion, especially high-level policymakers, to take seriously the very real threats posed by nuclear weapons, and to do everything possible to achieve a world in which they are contained, diminished and eventually eliminated.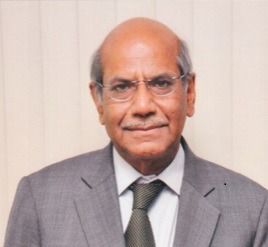 Shyam SARAN
Shyam Saran is a former Indian Foreign Secretary and was ambassador of India to Myanmar, Indonesia and Nepal and High Commissioner to Mauritius.
Shyam Saran is a career diplomat born on September 4, 1946.  Since joining the Indian Foreign Service in 1970, he has served in several capitals of the world including Beijing, Tokyo and Geneva.  He has been India's Ambassador to Myanmar, Indonesia and Nepal and High Commissioner to Mauritius.
In the Ministry of External Affairs, New Delhi, Shyam Saran headed the Economic Division and the Multilateral Economic Division and also headed the East Asia Division which handles relations with China and Japan.  As a Joint Secretary in the Prime Minister's Office in 1991/92, he advised the Prime Minister on foreign policy, nuclear and defence related issues.
After a career spanning 34 years in the Indian Foreign Service, Saran was appointed India's Foreign Secretary in 2004 and held that position till his retirement from service in September 2006.
Subsequent to his retirement, he was appointed Prime Minister's Special Envoy for Indo-US civil nuclear issues and later as Special Envoy and Chief Negotiator on Climate Change.  He has now concluded his assignment in Government and returned to being a private citizen.
During his last two assignments, Shyam Saran served as Prime Minister's personal representative or "Sherpa" at the Gleneagles and St. Petersburg G8+G5 summits and was present at the Toyako and and L'Aquila Summits as an advisor on Climate Change issues. He also attended the Pittsburg G-20 summit as a member of the Indian delegation.
Shyam Saran was Chairman of the National Security Advisory Board under the National Security Council from 2013 to 2015. He served as Chairman, Research and Information System for Developing Countries, which is an autonomous think tank specializing in studies on economic and trade related issues from January 2010 to January 2017. He is also Senior Fellow with the Centre for Policy Research, a prestigious think tank which covers a wide range of political, social and economic issues, including foreign policy related issues. He is also Member of its Governing Board. Recently, Shyam Saran became a Life Trustee of the India International Centre. He speaks and writes regularly on a variety of  subjects. His book, "How India Sees the World" was published in September 2017.
On January 26, 2011, Shyam Saran was awarded the Padma Bhushan by the President of India for his contribution to Civil Service. The Padma Bhushan is the third highest national award in the country. The Emperor of Japan decorated him with the Spring Order, Gold and Silver Star on July 30, 2019, for his services to promoting India-Japan Relations.
Saran holds a post-Graduate degree in Economics.  He speaks Hindi, English and Chinese and is conversant in French.
He is married and has one son and a daughter.