Members
The Asia-Pacific Leadership Network for Nuclear Non-Proliferation and Disarmament (APLN) has over one hundred members from eighteen countries across Asia and the Pacific, consisting of former political, diplomatic and military leaders, senior government officials, and scholars and opinion leaders. APLN aims to inform and energize public opinion, especially high-level policymakers, to take seriously the very real threats posed by nuclear weapons, and to do everything possible to achieve a world in which they are contained, diminished and eventually eliminated.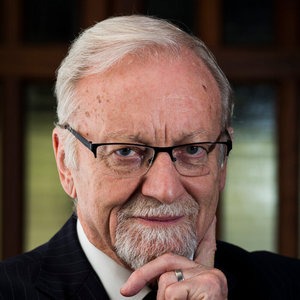 Gareth EVANS
Gareth Evans is a Distinguished Honorary Professor and former Chancellor of the Australian National University, Co-Chair of the International Advisory Board of the Global Centre for the Responsibility to Protect, former Australian Foreign Minister, and former President and CEO of the International Crisis Group.
Gareth Evans was the Chancellor of the Australian National University from 2010 to 2019 and served as a Cabinet Minister in the Hawke and Keating Labor Governments from 1983-96, holding the posts of Attorney General, Minister for Resources and Energy, and Minister for Transport and Communications. During his 21 years in Australian politics, Evans served as the Australian Foreign Minister (1988-96), Leader of the Government in the Senate (1993-96) and Deputy Leader of the Opposition in the House of Representatives (1996-98). From 2000 to 2009 he was also President and CEO of the Brussels-based International Crisis Group, an independent global conflict prevention and resolution organization. He has co-chaired two major International Commissions, on Intervention and State Sovereignty (2000-01), and Nuclear Non-Proliferation and Disarmament (2008-10), and has also been a member of a number of others. He has written or edited 12 books, including Nuclear Weapons: The State of Play 2015 (co-author), Inside the Hawke-Keating Government: A Cabinet Diary (2014), and The Responsibility to Protect: Ending Mass Atrocity Crimes Once and for All (2008). He has also published many newspaper articles and over 100 journal articles and chapters. Evans has honorary doctorates from Melbourne, Sydney, Carleton and Queen's Universities and has lectured at many universities around the world, including Oxford, Cambridge, Princeton, Yale, Stanford and the Central European University.
Foreign relations, responsibility to protect, conflict prevention, arms control, disarmament, human rights, legal and constitutional reform
Nuclear Arms Control: A role for The Elders , October 22, 2018
Nuclear disarmament: the global challenge , Nuclear Asia, ANU College of Asia & the Pacific , December 6, 2017
Understorey: "We, The Peoples" , RTR FM92.1 , October 25, 2017
Nuclear Non-Proliferation and Disarmament: Getting Serious , Quinquepartite Counter
Proliferation Community Forum , July 24, 2017
Cooperating for Peace in Korea and North East Asia , November 14, 2016