Members
The Asia-Pacific Leadership Network for Nuclear Non-Proliferation and Disarmament (APLN) has over one hundred members from eighteen countries across Asia and the Pacific, consisting of former political, diplomatic and military leaders, senior government officials, and scholars and opinion leaders. APLN aims to inform and energize public opinion, especially high-level policymakers, to take seriously the very real threats posed by nuclear weapons, and to do everything possible to achieve a world in which they are contained, diminished and eventually eliminated.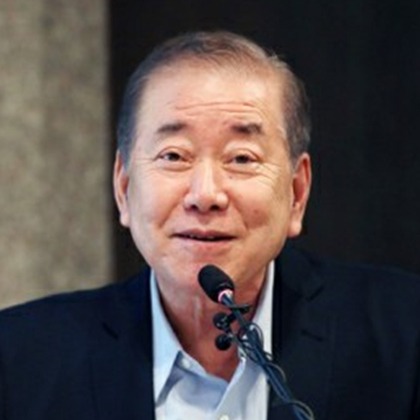 Chung-in MOON
Moon Chung-in is the Chairman of the Sejong Institute and the former Special Adviser of National Security and Foreign Affairs to the ROK President. He is also a Distinguished University Professor at Yonsei University.
Moon Chung-in is the co-convener and Vice Chair of the Asia-Pacific Leadership Network for Nuclear Non-proliferation and Disarmament, and the Chairman of the Sejong Institute in South Korea. He previously served as the Special Adviser to the ROK President for Unification, Foreign and Security Affairs and is currently the Editor-in-Chief of Global Asia, a global issues quarterly journal in English.
Moon holds a variety of academic titles, including Distinguished University Professor at Yonsei University, Krause Distinguished Fellow at the School of Global Policy and Strategy of UCSD, Global Chair Professor of the University of Bath in the UK for 2018, Public Policy Scholar of the Woodrow Wilson International Center, Lixian Scholar of Beijing University, and Pacific Leadership Fellow at the Graduate School of International Relations and Pacific Studies at UCSD. He has authored, co-authored, and edited over 300 articles and 56 volumes of academic journals including World Politics, International Studies Quarterly, and World Development.
In the past, Moon has also served as the Executive Director of the Kim Dae-Jung Presidential Library and Museum and as the Chairman of the Presidential Committee on Northeast Asian Cooperative Initiative of the Roh Moo-hyun government, a cabinet-level post. He was also an Ambassador for International Security for the ROK Ministry of Foreign Affairs and Trade, and attended the first (2000) and second (2007) Korean summits as a special delegate. He has also held positions as the Vice President of International Studies Association of North America (ISA) and the President of Korea Peace Research Association.