Members
The Asia-Pacific Leadership Network for Nuclear Non-Proliferation and Disarmament (APLN) has over one hundred members from eighteen countries across Asia and the Pacific, consisting of former political, diplomatic and military leaders, senior government officials, and scholars and opinion leaders. APLN aims to inform and energize public opinion, especially high-level policymakers, to take seriously the very real threats posed by nuclear weapons, and to do everything possible to achieve a world in which they are contained, diminished and eventually eliminated.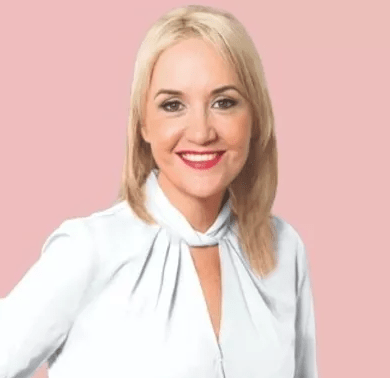 Nikki KAYE
Former Politician and former Member of the New Zealand Parliament.
Nikki Kaye is former Deputy Leader of the National Party, former Cabinet Minister including former Minister of Education and former Member of the New Zealand Parliament.
Nikki Kaye was elected as the Member of Parliament for the Auckland Central electorate in 2008, winning the seat for the National Party for the first time in New Zealand's history. In 2011 and 2014 she was re-elected twice winning the seat against then Labour list MP Jacinda Ardern. In the 2017 election she was re-elected with the largest majority she has ever had.
Following her re-election in 2011, Nikki held the role of Chair of the Education and Science select committee where one of her achievements included leading a parliamentary inquiry into Digital literacy and 21st-century learning environments. Nikki was a strong advocate for environmental and local government issues as the MP for Auckland Central and delivered a number of projects locally. 
In January 2013, Nikki was promoted to the National Government's Cabinet by the Rt Hon John Key and given responsibility for Ministerial portfolios of Food Safety, Civil Defence and Youth. She was also made Associate Minister of both Immigration and Education. In November 2014, Nikki was given responsibility for Ministerial portfolios of ACC, Civil Defence and Youth Affairs and Associate Minister of Education with responsibility for school infrastructure. ​
In September 2016 Nikki was diagnosed with breast cancer. Her portfolios were transferred during this time. She returned in January as Associate Minister and Minister for Youth in a Rt Hon Bill English cabinet. In May 2017 in a cabinet reshuffle the Rt Hon Bill English promoted her to be both Minister of Education and Youth. 
She held the role of Education spokesperson for National in Opposition from 2017-2020. In 2019 Nikki visited Singapore as the 67th Lee Kuan Yew Exchange Fellow. Nikki was Deputy Leader of the National Party from May 2020 until July 2020. In July 2020 Nikki announced her retirement leaving Parliament in October 2020.
Nikki was appointed a Director of the Auckland University of Technology Ventures organisation in 2021. Nikki has worked as a consultant in education technology in New Zealand and the United States since 2022.  This year she became an investor and strategic advisor for a small NZ based renewable energy company working in smart grids and battery development. Nikki has also recently become a Patron of the McGuinness Institute Te Hononga Waka.