Members
The Asia-Pacific Leadership Network for Nuclear Non-Proliferation and Disarmament (APLN) has over one hundred members from eighteen countries across Asia and the Pacific, consisting of former political, diplomatic and military leaders, senior government officials, and scholars and opinion leaders. APLN aims to inform and energize public opinion, especially high-level policymakers, to take seriously the very real threats posed by nuclear weapons, and to do everything possible to achieve a world in which they are contained, diminished and eventually eliminated.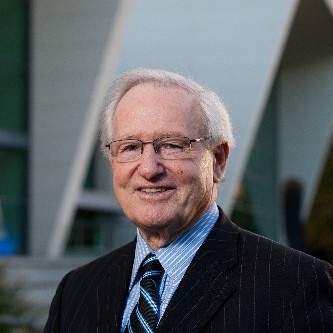 Jim BOLGER
Former Prime Minister of New Zealand, Former Chancellor of the University of Waikato
Jim Bolger has served as the former Prime Minister of New Zealand and Ambassador to the U.S.
Jim Bolger entered Parliament in 1972 and served as a minister under Robert Muldoon. He became leader of the opposition in 1986 and though he lost in 1987, he won handsomely three years later when the electorate rejected Labour. 
Bolger kept Labour's anti-nuclear and environmental legislation, and demoted radical Finance Minister Ruth Richardson after the 1993 election, when only voter memories of 'Rogernomics' (Labour's neo-liberal economic policies) allowed National to scrape back in. Bolger did not favor electoral reform (he wanted a new upper house), but he kept his promise of a referendum on proportional representation. That led to the Mixed Member Proportional (MMP) system. 
After leaving Parliament in 1998, Bolger was ambassador to the United States. Back home, he chaired Labour creations Kiwibank and the renationalized rail operator, which he had privatized in the 1990s. 'My life is full of ironies', he replied when someone questioned that philosophical flexibility.