Members
The Asia-Pacific Leadership Network for Nuclear Non-Proliferation and Disarmament (APLN) has over one hundred members from eighteen countries across Asia and the Pacific, consisting of former political, diplomatic and military leaders, senior government officials, and scholars and opinion leaders. APLN aims to inform and energize public opinion, especially high-level policymakers, to take seriously the very real threats posed by nuclear weapons, and to do everything possible to achieve a world in which they are contained, diminished and eventually eliminated.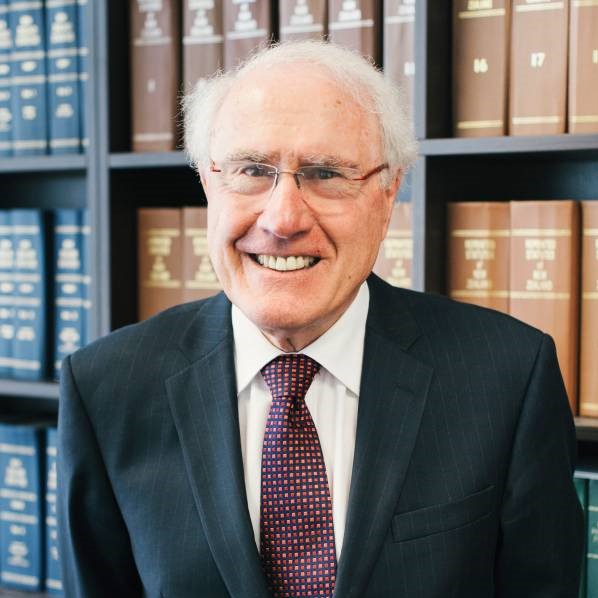 Geoffrey PALMER
Former Prime Minister of New Zealand
Sir Geoffrey Winston Russell Palmer has served as the Prime Minister and the Deputy Prime Minister of New Zealand. He was created a Knight Commander of the Most Distinguished Order of St Michael and St George in 1991.
Sir Geoffrey Winston Russell Palmer served as the 33rd Prime Minister of New Zealand from August 1989 until September 1990, leading the Fourth Labour Government. He was responsible for considerable reforms of the country's legal and constitutional framework, such as the creation of the Constitution Act 1986, the New Zealand Bill of Rights, the Imperial Laws Application Act, and the State Sector Act. Palmer later went on to serve as Professor of Law at Victoria University again. He also held a position as Professor of Law at the University of Iowa, and worked for a time as a law consultant. The MMP system which he had helped promote was adopted in a 1993 referendum. In 1994, he established Chen Palmer & Partners, a specialist public law firm he began with Wellington lawyer Mai Chen. In September 2001 Palmer became a founding trustee of Motu Economic and Public Policy Research and in December 2002 was appointed to be New Zealand's representative to the International Whaling Commission (IWC). Palmer is a Distinguished Fellow at the Victoria University of Wellington's Faculty of Law. He has been regularly engaged as an expert consultant on public and constitutional law issues. He chaired the New Zealand Law Commission from 2005 until 2010, and also chaired the United Nations Secretary-General's inquiry into the Gaza Flotilla incident that was reported in September 2011. 
Palmer is a member of His Majesty's Privy Council. He was created a Knight Commander of the Most Distinguished Order of St Michael and St George in 1991 and made an Honorary Companion of the Order of Australia in the same year. In 1991 he was listed on the United Nations Global 500 Roll of Honour for his work on environmental issues. These included reforming resource management law. Geoffrey Palmer has also sat as a Judge ad hoc on the International Court of Justice in 1995. He holds honorary doctorates from four universities. In 2008 Palmer was one of the first people appointed as Senior Counsel during the temporary change from Queen's Counsel in the Helen Clark Government.