What does the US-Japan-South Korea summit at Camp David mean for the Asia-Pacific?
Last week, the leaders of Japan, the Republic of Korea (ROK), and the United States arrived at Camp David for the first-ever summit between the three countries. Following the summit, the leaders announced a joint statement titled "The Spirit of Camp David" and two additional statements outlining shared principles and a commitment to consulting one another on security threats. In these documents, the three countries committed to closer cooperation on a myriad of issues, including economic security, diplomatic relations, and security concerns.
Is this truly a new era for the trilateral partnership in the Asia-Pacific? How much credence do we give to China's concerns about a new security alliance forming in East Asia? And what are the next steps for the trilateral partnership?
To answer these questions, APLN gathered three experts from the United States, Japan, and the ROK for a Q&A about the Camp David summit and what it means for the Asia-Pacific. Here's what they had to say.
How does the Camp David Summit signal a new chapter for a trilateral partnership in East Asia? What does your country stand to gain from this trilateral partnership?

Frank O'Donnell, United States

The Camp David summit stands as a landmark for US diplomacy in East Asia. It signifies a remarkable improvement in US-ROK and Japan-ROK relations, following Trump administration threats to withdraw all US forces from South Korea, and Japan-ROK tensions over Japanese compensation for wartime abuses leading to a suspension of a bilateral military intelligence-sharing agreement. The escalating political and military threats from Beijing and Pyongyang, the more constructive approach of the Biden administration toward its allies, and the rare personal bonhomie between President Biden, Prime Minister Fumio Kishida, and President Yoon Suk Yeol are driving these partners closer together. However, the Biden administration has adeptly moved to "lock in" this convergence through a new set of mutually reinforcing trilateral security cooperation and consultation mechanisms, including annual military exercises.

This agreement promises multiple benefits for Washington. One immediate gain is in reducing the often-substantial diplomatic energies the United States has spent in separate consultations with its top two regional allies to mitigate tensions and poor dialogue between the two; the new framework instead mandates multiple annual trilateral dialogues. It also concretizes a basic common understanding among the three states about the sources of regional instability and the pathways to addressing it.

Sayo Saruta, Japan

The trilateral framework signals a new era for security in East Asia, but the effects are not entirely positive. Although positive aspects of the trilateral US-Japan-ROK partnership are being broadcasted widely, if this trilateral mechanism focuses merely on expanding military power and strengthening deterrence, it will exacerbate confrontation between the blocs in the region and further heighten tensions. The risk of military clash could eventually become a reality. Japan may have much to gain from the trilateral framework, but the costs may be equally great.

Eunil Cho, South Korea

The Camp David summit has served as an opportunity to renew the trilateral alignment in the Indo-Pacific region. This opportunity has two implications for ROK. First, the ROK is able to actively participate in trilateral security cooperation, including military exercises. Due to historically strained ROK-Japan relations, trilateral cooperation of this kind has not been carried out for years. The ROK has been trying to promote trilateral security cooperation with the US and Japan, and gradually restore its bilateral relations with Japan. The summit has made it easier for ROK to achieve these goals. Second, ROK has shown that its security interests are expanding in the Indo-Pacific region and are no longer limited to the Korean Peninsula. In the past, the ROK has stressed that trilateral cooperation is important in responding to North Korea's nuclear and missile threats. With the summit, the agenda for trilateral cooperation will cover security, economy, and even technology. Such expansion signals the ROK's new objectives for trilateralism.
Is there any legitimacy to China's concerns that the US-Japan-ROK trilateral partnership is a 'mini NATO' in Asia?

Frank O'Donnell, United States

Beijing's condemnation of the agreement as forming a "mini NATO" should be replaced with a more thoughtful reconsideration of what its wolf warrior diplomacy and ongoing regional coercion has produced: a Japan and South Korea which agreed to deemphasize their war-related disputes in favor of military cooperation. Pyongyang should draw similar lessons.

Sayo Saruta, Japan

The three-party framework is not only directed toward North Korea, but is substantially a strategy to counter China, especially for Japan and the United States. It's no wonder that this trilateral framework looks like the beginning of an Asian NATO from the perspective of China, Russia, and North Korea. Military cooperation between China, Russia, and North Korea is likely to strengthen further. The Camp David summit agreement to have more frequent U.S.-Japan-ROK military exercises would be met with more North Korean missile tests, and possibly nuclear tests as well. China's military drills near Taiwan and China-Russia military exercises would also increase. Since the U.S., Japan, and South Korea will increase their joint military exercises, it might not be easy for the trio to credibly criticize future China-Russia joint exercises.

Eunil Cho, South Korea

China warns that such trilateral cooperation could destabilize the region. Is that really the case? If this cooperation were an official form of military alliance, it would be necessary to consider China's concern. But trilateral cooperation is not a formal alliance that responds to military threats. Rather, it deals with various issues through a loose and un-institutionalized format.
What's next? How do we maintain the momentum when it comes to building up the trilateral partnership?

Frank O'Donnell, United States

For each state, the key is maintaining the spirit and momentum of this cooperation through inevitable leadership changes, regional crises, political disputes, and strategic differences. Some immediate challenges include question marks over the commitment of a future Republican US administration to its regional allies; South Korean reticence to commit to militarily responding to a Taiwan contingency, alongside Seoul's continuing interest in an independent nuclear option; and the prospect of Japanese wartime abuses resurfacing as a major irritant in its relationship with South Korea. However, the Camp David agreement offers the beginnings of a durable framework to manage these and other future pressures.

Sayo Saruta, Japan

Before moving forward with negotiations, the three countries should ensure that their trilateral cooperation is not overly military oriented. In addition, they should be aware of the messages their cooperation is sending other countries and avoid provoking them. Most importantly, the three countries must create opportunities to engage in dialogue with China. If the US-Japan-ROK trilateral mechanism does not lead constructive dialogue involving other East Asian countries, the three-party framework will only serve to increase tensions and destabilize the region.

Eunil Cho, South Korea

How to solidify the momentum is a critical question. Consultations among three countries on how to continue trilateral cooperation will be important. There was another attempt at US-Japan-ROK trilateral cooperation more than two decades ago, when the three countries launched a consultative body called the Trilateral Coordination and Oversight Group (TCOG). The TCOG was initiated with the aim of cooperation to respond to the North Korean threat, but fizzled out without much success. Based on this experience, it seems necessary for the three countries to set clear goals and develop official forms of trilateral alignment in order to maintain cooperation in the long-term and avoid ending up with the same fate as the TCOG.
About the Authors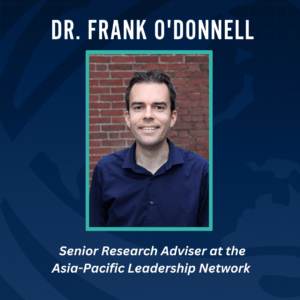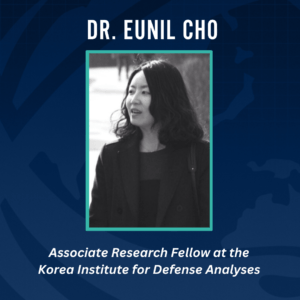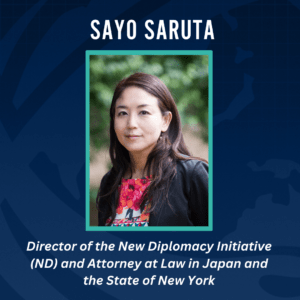 Header image source: KOREA-USA-JAPAN Trilateral Summit, August 18, 2023. Camp David, MD. Office of the President, Republic of Korea. Official Photographer: Kim Yong Wii.