New Senior Communications Adviser Joins APLN
This month, we warmly welcome Nathanial Gronewold as our Senior Communications Adviser. He is a veteran international journalist, communications professional, and book author. For seven years, Nate was a resident correspondent at United Nations Headquarters in New York. His articles appeared in Scientific American, Science, Asian Scientist, The Economist, and The New York Times, including features from Canada, Colombia, Haiti, Japan, Kenya, Pakistan, Singapore, South Korea, Taiwan, the United Nations, and the United States. His writing won seven journalism honors, including two U.S. National Press Club awards and three United Nations Correspondents Association prizes. Prior to reporting, Nate worked in Tokyo as a contract foreign press communications consultant to the Japanese government. Before he joined APLN, he was Assistant Professor of International Relations and Environmental Studies at a private university in Japan.
Nate holds an M.A. in Asia Pacific Policy Studies from the University of British Columbia, an M.S. in Ecosystem Science and Management from Texas A&M University, and, soon, a Ph.D. in Global Environmental Management from Hokkaido University. He's the author of Anthill Economics: Animal Ecosystems and the Human Economy (Prometheus, 2021).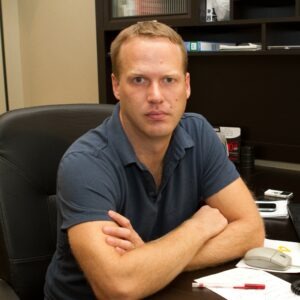 The APLN team congratulates Mr. Nathanial Gronewold, and we are looking forward to working with him!