[J-PAND] Special Page on Nuclear-Pandemic Nexus Scenarios project
APLN partner, Journal for Peace and Nuclear Disarmament (J-PAND) and Taylor & Francis Group has launched a virtual special issue page on Nuclear-Pandemic Nexus Scenarios. The project was conducted by the APLN in collaboration with the Research Center for Nuclear Weapons Abolition, Nagasaki University (RECNA) and the Nautilus Institute. The initiative identified opportunities for governments, civil society, and market actors to reduce nuclear risk and resume nuclear disarmament in Northeast Asia with special attention to new strategies emerging from the global COVID-19 pandemic.
Click the image below to find out more. You may also find related postings of our website here.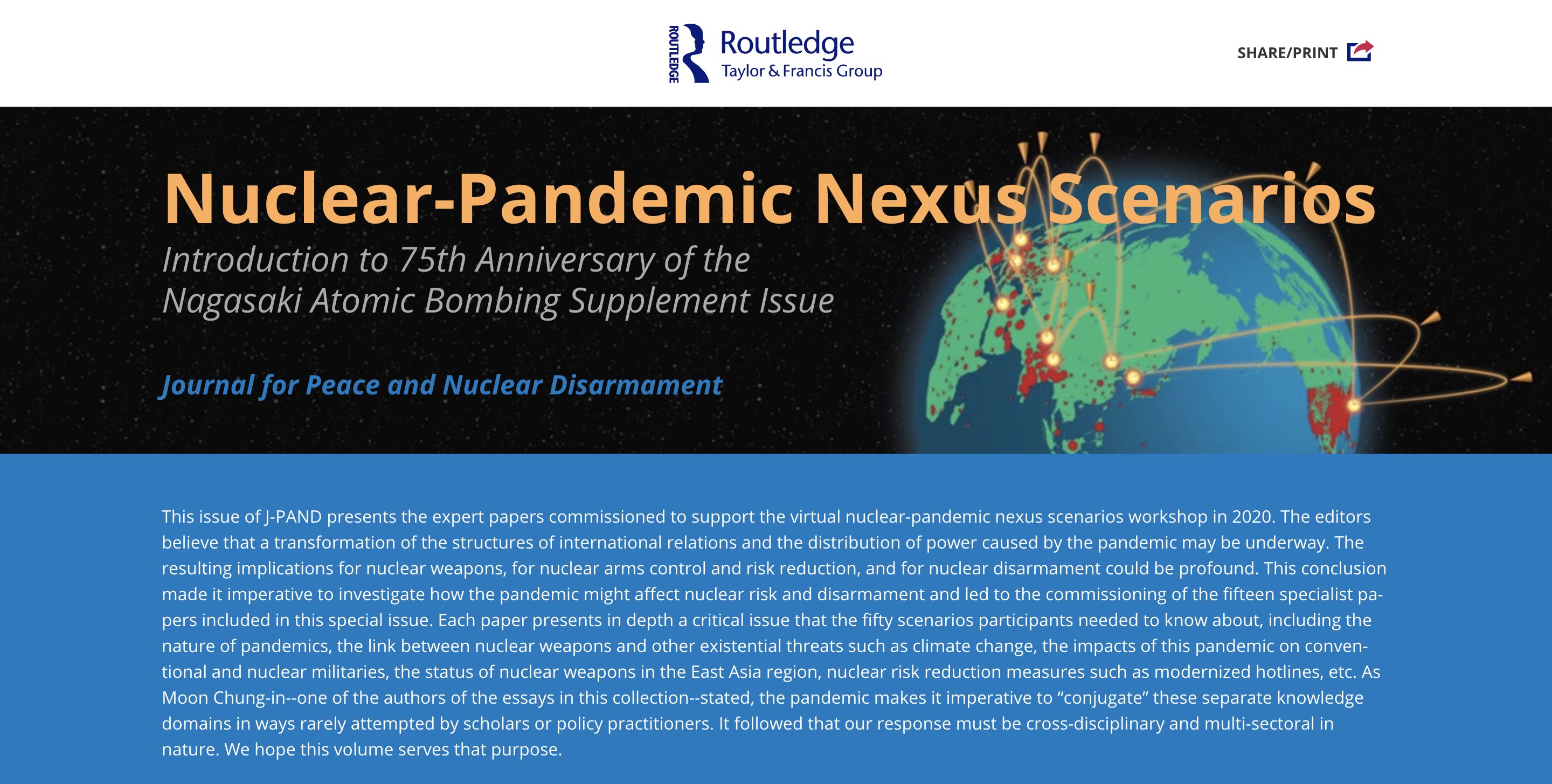 Image: J-PAND