Changes in Senior Leadership
In March, the APLN Board formally appointed Ms. Shata Shetty as Executive Director. She comes to the position as co-founder and Deputy Director of APLN's sister organization, the European Leadership Network, with expertise in arms control, strategic risk reduction, and global disarmament diplomacy. Before establishing the European Leadership Network, Ms. Shetty worked at the Royal United Services Institute for Defence and Security Studies (RUSI) in London, the British Council's London headquarters, and the European Commission's Directorate-General for Information Society and Media.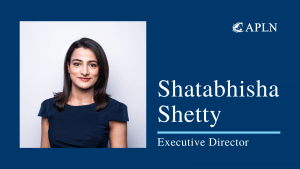 On 29 March, the APLN warmly welcomed Dr. Tanya Ogilvie-White as Senior Research Adviser. She is an expert who has worked on nuclear weapons policy, arms control, non-proliferation and disarmament issues for more than two decades. She comes to the position with experiences as the Research Director of the Centre for Nuclear Nonproliferation and Disarmament at Australian National University (ANU), Senior Analyst at the Australian Strategic Policy Institute (ASPI), Senior Fellow at the International Institute for Strategic Studies (IISS) in London, and Senior Lecturer in International Relations at Canterbury University, New Zealand.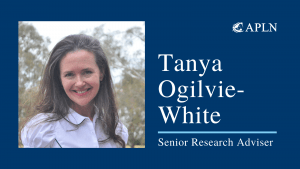 The APLN team congratulate both Ms. Shata Shetty and Dr. Ogilvie-White, and are looking forward to work with them!