APLN Welcomes New Network Members
In October, APLN warmly welcomes 4 new members to its network: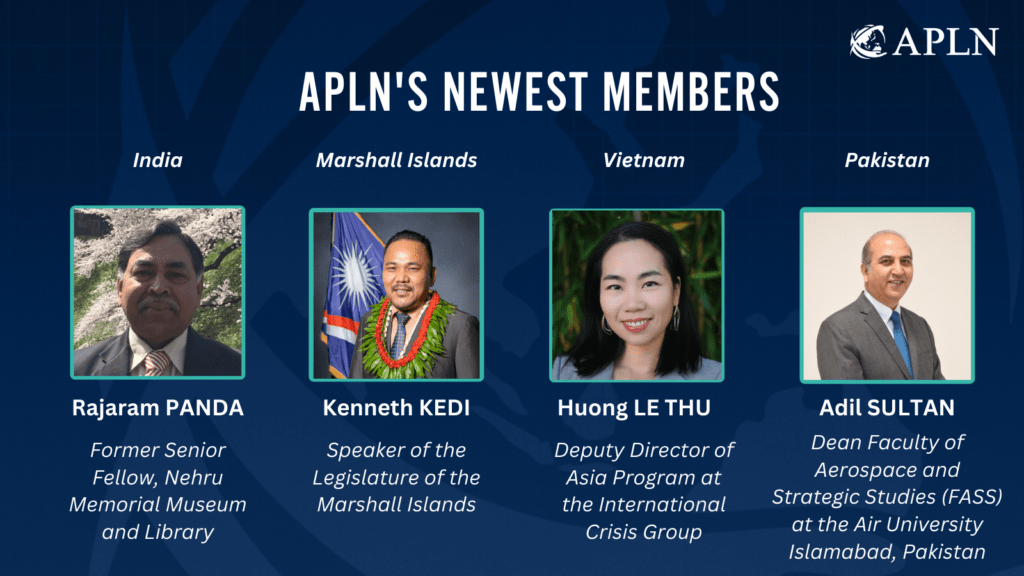 The APLN is working hard to expand our network across the Asia Pacific region, improve engagement and diversity on gender, race, age, and nationality. We recognise that we have much work to do but are working hard to do better. The wealth of expertise and experience of our newest network members increase APLN's reach and engagement with governments across the region, increasing its policy impact and effectiveness.
The APLN network is comprised of political, military, diplomatic and thought leaders who work to address the security challenges in the Asia-Pacific region with a particular focus on nuclear non-proliferation, risk reduction and disarmament. APLN members contribute to security policy debates through writing articles, papers, and group statements, engaging in direct discussions with regional governments, and debating the issues in public and private events.