APLN Hosts General Members Meeting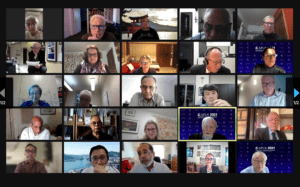 On 9 September, APLN held its first virtual General Members meeting. The meeting, attended by around 40 members, was the largest ever gathering of APLN Members in one place.
APLN Chair Gareth Evans gave the welcome remarks, followed by the Activities and Finance Report by APLN Executive Director, Shata Shetty. This General Meeting served as an excellent opportunity for members to review APLN's progress and past achievements, and to engage in productive discussion for the future of the organization.