2021 Online NEREC Conference on Nuclear Nonproliferation
KAIST NEREC (KAIST Nuclear Nonproliferation Education and Research Center) hosted the 2021 Online NEREC Conference on Nuclear Nonproliferation from August 3-5.
This International Conference identified key nuclear nonproliferation challenges and proposed strategies to address them through the participation of some of the best minds of our day. The prospect of cooperative threat reduction with North Korea to identify the paths forward for North Korea's denuclearization were analyzed. Questions over whether the technological innovations of small modular nuclear reactors could enhance nuclear security and non-proliferation were also examined.
This year's conference featured sessions with young generation scholars. 29 NEREC International Summer Fellows and Korean Research Fellows addressed some of the thorniest nuclear nonproliferation challenges.
Due to the COVID-19 pandemic, this year's conference was broadcast live on Youtube. You can watch it here.
Topic : 2021 Online NEREC Conference on Nuclear Nonproliferation
Dates : 09:00~12:30 & 21:00~22:30 (KST)  Tuesday 3 August 2021~Thursday 5 August 2021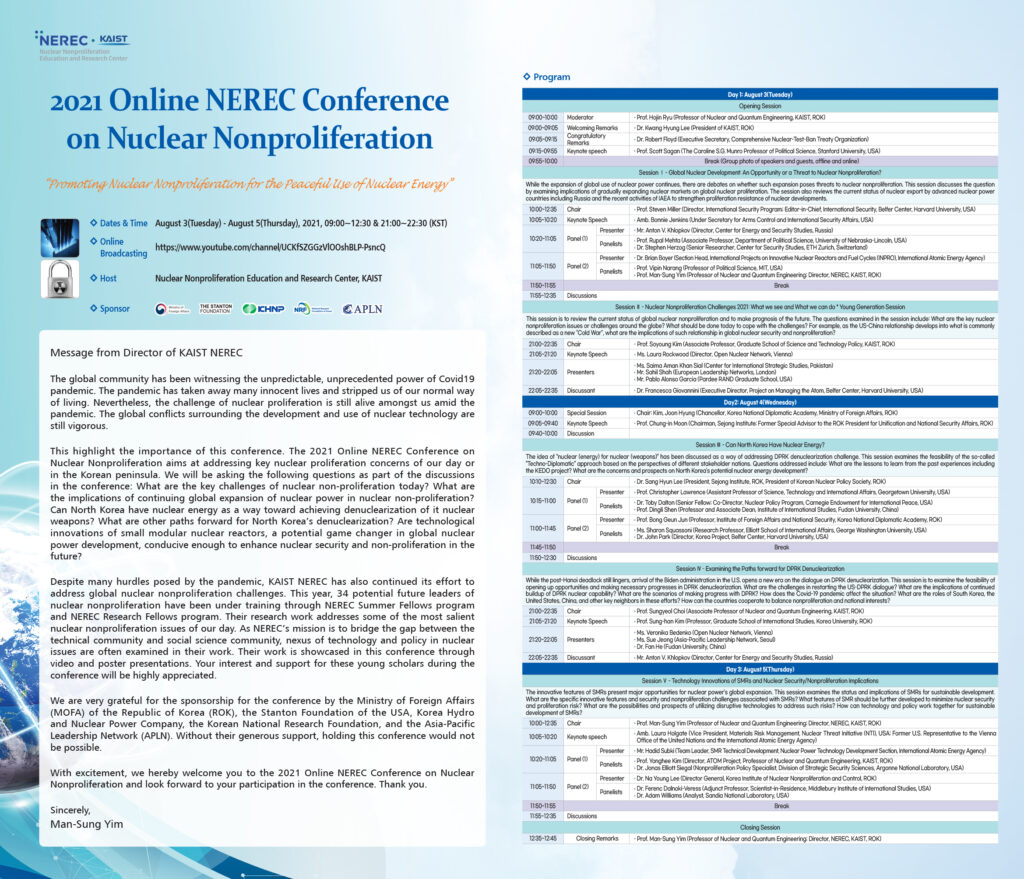 Image: NEREC, KAIST